AZURA
Info
Radiant Opalescent Teal Sapphire Center, Diamond Halo
3.09ctw
Share:
Availability
Ready to Ship
Overview
Ready to ship in a size 6, white gold. Allow 1 week for shipping.
Allow 3-4 weeks for resizing before shipping
The vintage-inspired Azura makes a statement engagement ring or treat-yourself gift. Featuring a radiant cut opalescent teal sapphire center, accented by conflict-free mined diamonds. This sapphire is conflict-free, natural, and untreated. It is a one-of-a-kind, so snag it before it sells out!
Details
TEAL SAPPHIRE CENTER:
Size: 2.25ct (~8.4mm x 6.4mm)
Opalescent teal hue
Natural, untreated, conflict-free
Origin: Madagascar
ACCENT DIAMONDS:
SETTING:
Recycled 14k white gold
Halo measures:
~18.5mm long by ~14mm wide
Shank: 2mm wide, tapered at top
Total ring height: ~7.5mm high
Wedding band stacks flush alongside without gap. Band sold separately.
Cathedral shoulders and leafy gallery below halo
TOTAL CARAT WEIGHT OF RING:
Total carat weight of ring:
~3.09ctw
Turnaround & FAQs
Turnaround Time
See Overview above for turnaround
Policies
Please read the following pages in full before ordering: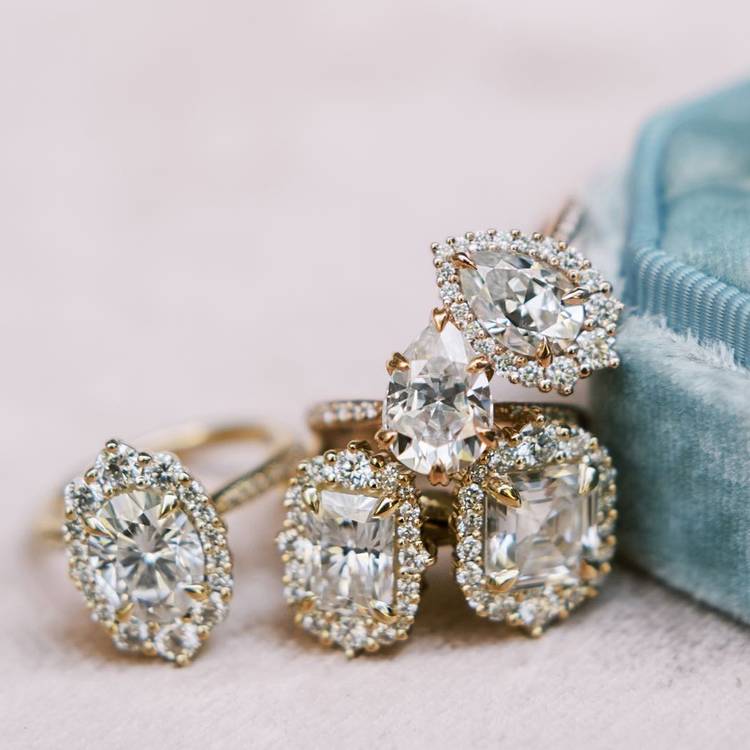 All of our rings are crafted entirely from recycled precious metals. Gold mining is an extremely toxic process, producing high carbon emissions, toxic waste, and disruption of ecosystems. To combat this environmental degradation, we instead choose to use recycled golds, silver, and platinum. Recycled metals are reclaimed from old jewelry or industrial parts and then professionally refined to the same high quality as newly-mined metals. Learn More
The most accurate way to find out your finger size is to stop into a local store in your area to be professionally sized using a 2mm wide sizing band on your left hand ring finger. Be sure to go on a day when your finger feels most average, and isn't too hot or too cold. We don't recommend other at-home methods such as using string or paper, or even sizers bought online, as those methods can be inaccurate. Learn more about sizing here.
Trying to surprise your partner and can't ask them to try on sizing bands? This ring is resizable by about 1 full size in either direction. For example, a size 6 ring can be resized up as far as 7, or down as low as 5 if needed. However, it's important to at least get close enough so you're within the safe resizing range, otherwise it will require a complete remaking of the ring. Please read the Find Your Ring Size page for very important tips and considerations to make when trying to determine someone else's size.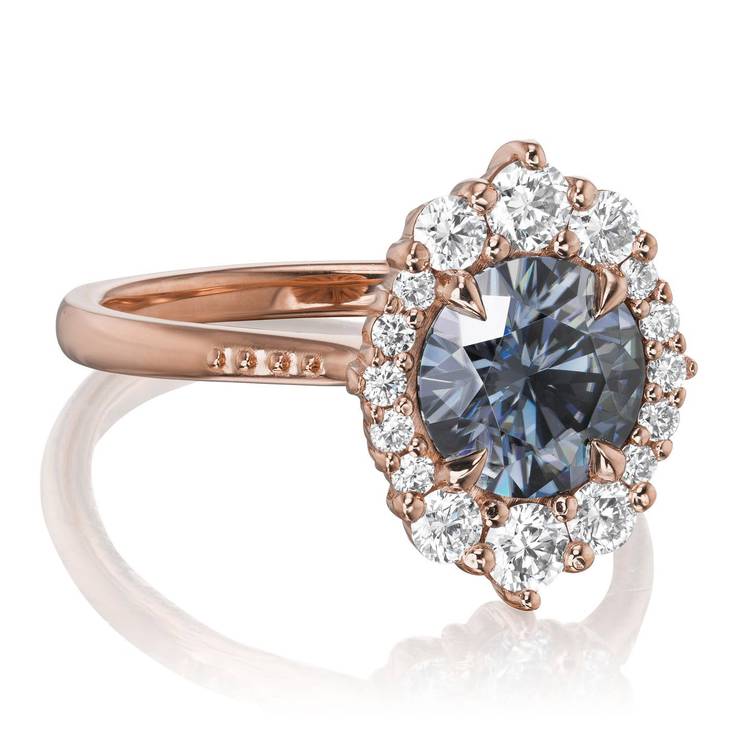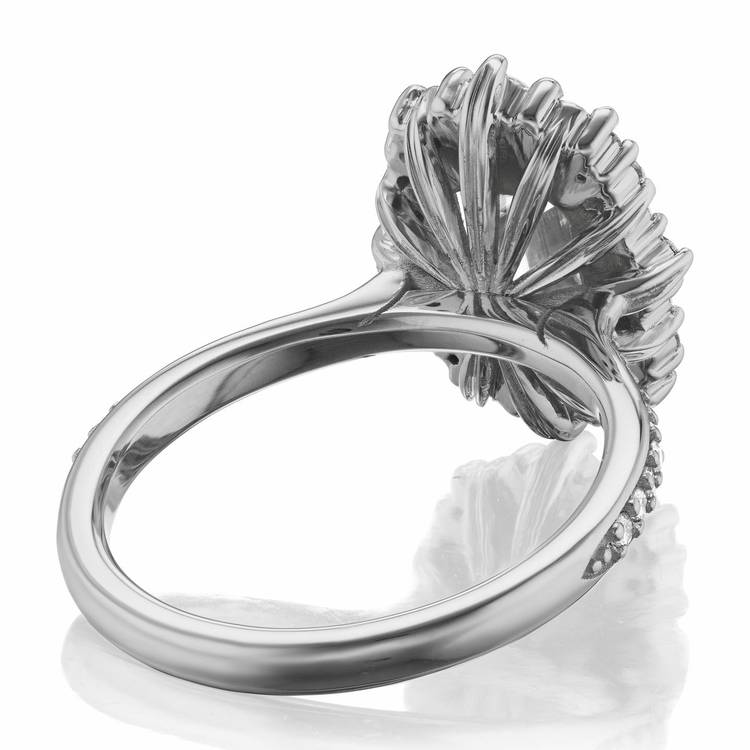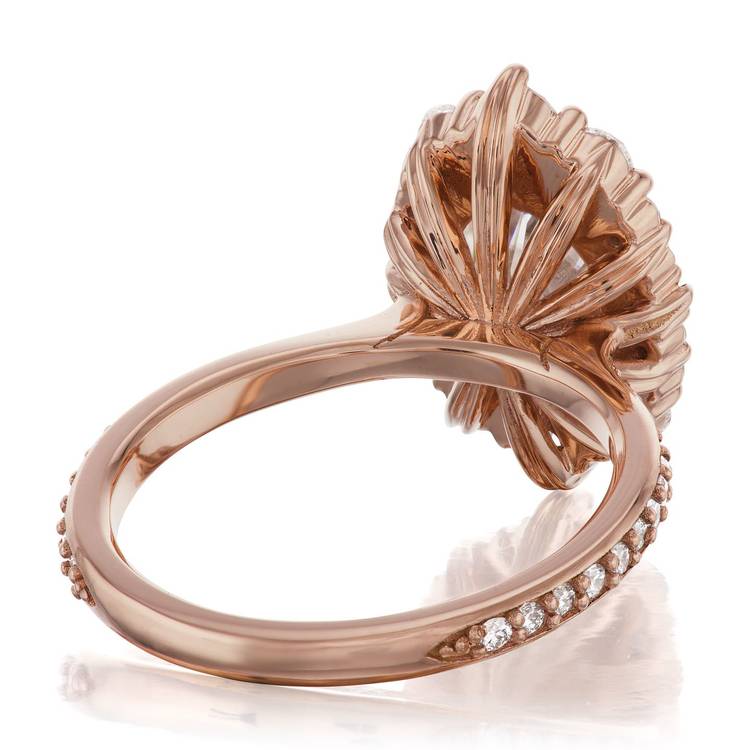 The shank, or the band portion of an engagement ring, can be crafted with or without diamonds set into it. Selecting no diamonds in the shank means the shank will feature decorative metal beading instead (see first example photo in above carousel). Selecting diamonds halfway around means the diamonds will extend halfway around the engagement ring's shank (see second example photo). Selecting diamonds three-quarters around means the diamonds will extend three-quarters of the way around the engagement ring's shank, leaving a small area in back to allow for future resizing (see final example photo).
More to Fall in
Love With